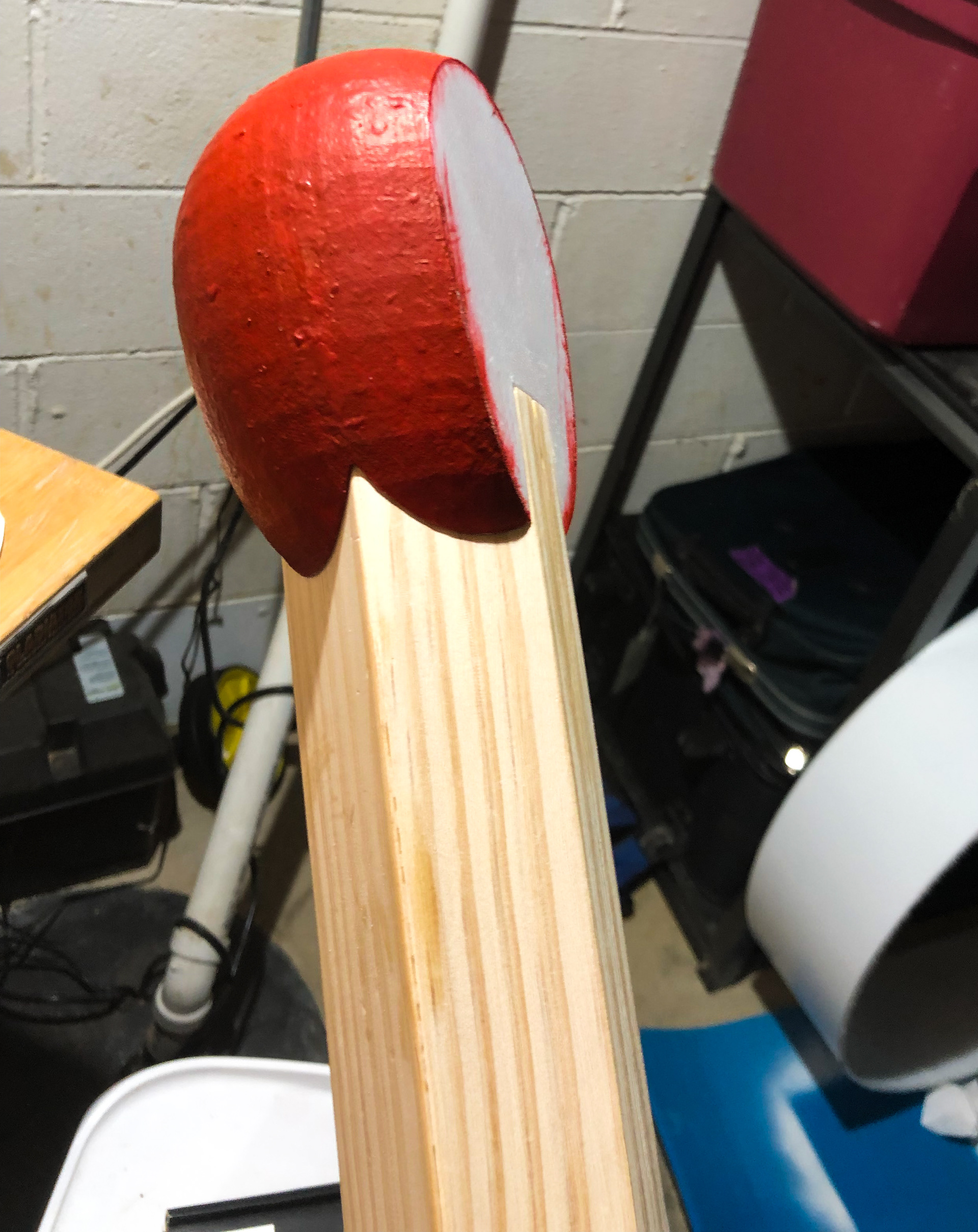 Description
This piece was conceived almost entirely off the cuff, but evolved into an opportunity to branch out of my comfort zone and start incorporating new materials into my projects such as wood, acrylic, and a more aesthetic use of 3D printing.
Design Concept
The design is pretty straight forward with this piece being a scale model of a matchstick. The flame is attached to the back of the match head to give the impression of the match being ignited. Warm white LED's were used to make the whole piece glow and to me, took the impression of the piece to a whole new level.
Fabrication Technique
I used prime pine which was left over from a previous project. I cut and glued it in such a way to have a hollow construction for weight reduction and to provide a space for the wiring. The back corner of the piece was trimmed off in order to help the piece sit more flush with the wall. Three pieces of vinyl backed acrylic with spacers were used for the construction of the flame. I used my Prusa i3 mk3 3D printer to print the match head, the hanging assembly, and the lighting assembly which turned out very well. I printed the match head using white PLA for allowing the light to go through as easily as possible but finished it with a dabbed layer of Modge Podge for texture and a couple coats of red acrylic paint for color. The construction of the 3D file included a special slot that allows it to sit snuggly on top of the match.