Sassafras Supply Company is the name of a clothing company I designed the logo for. Various design elements created include the Product photography for the caps, numerous poster designs, vinyl laptop and water bottle decals, and a large signage piece.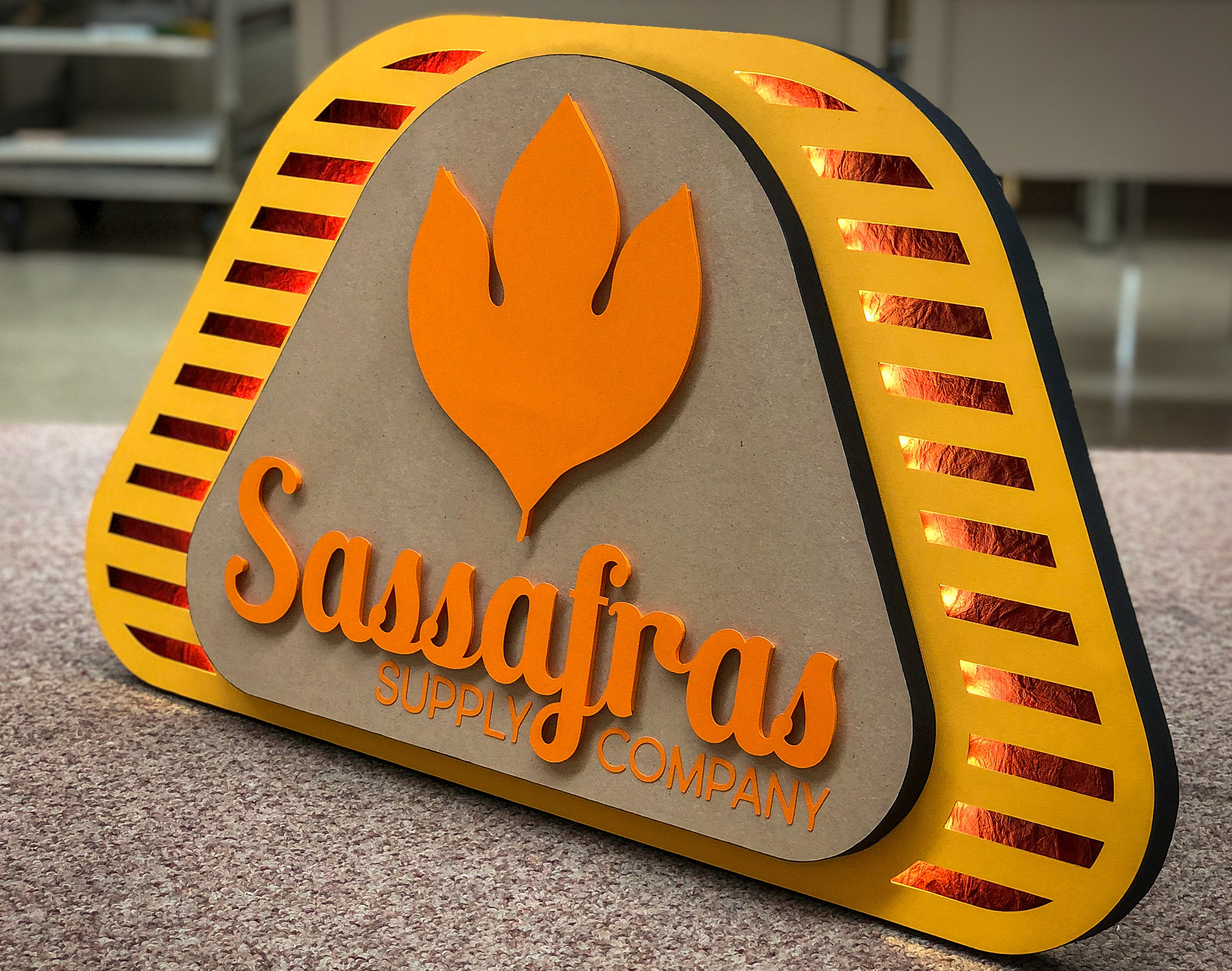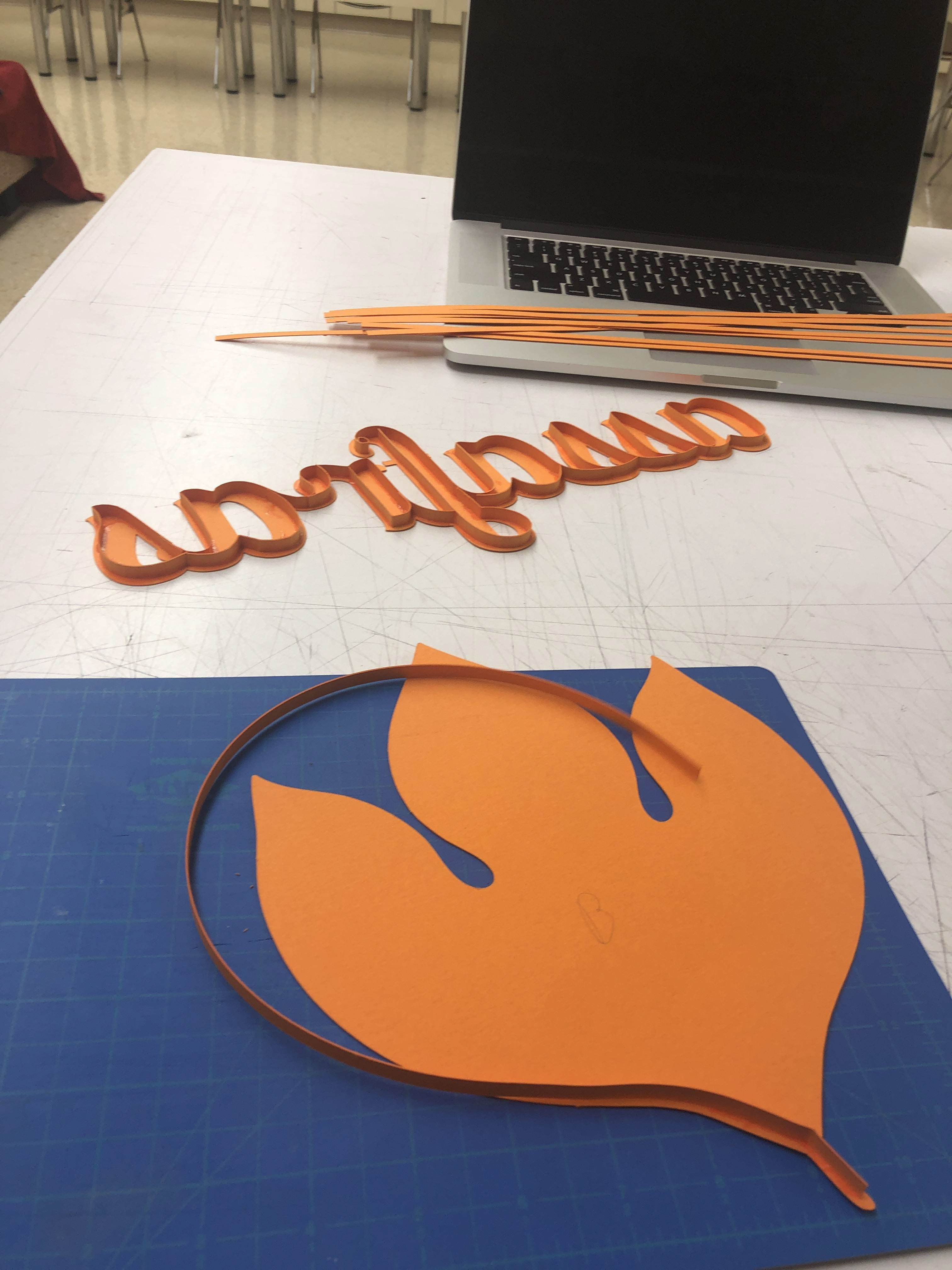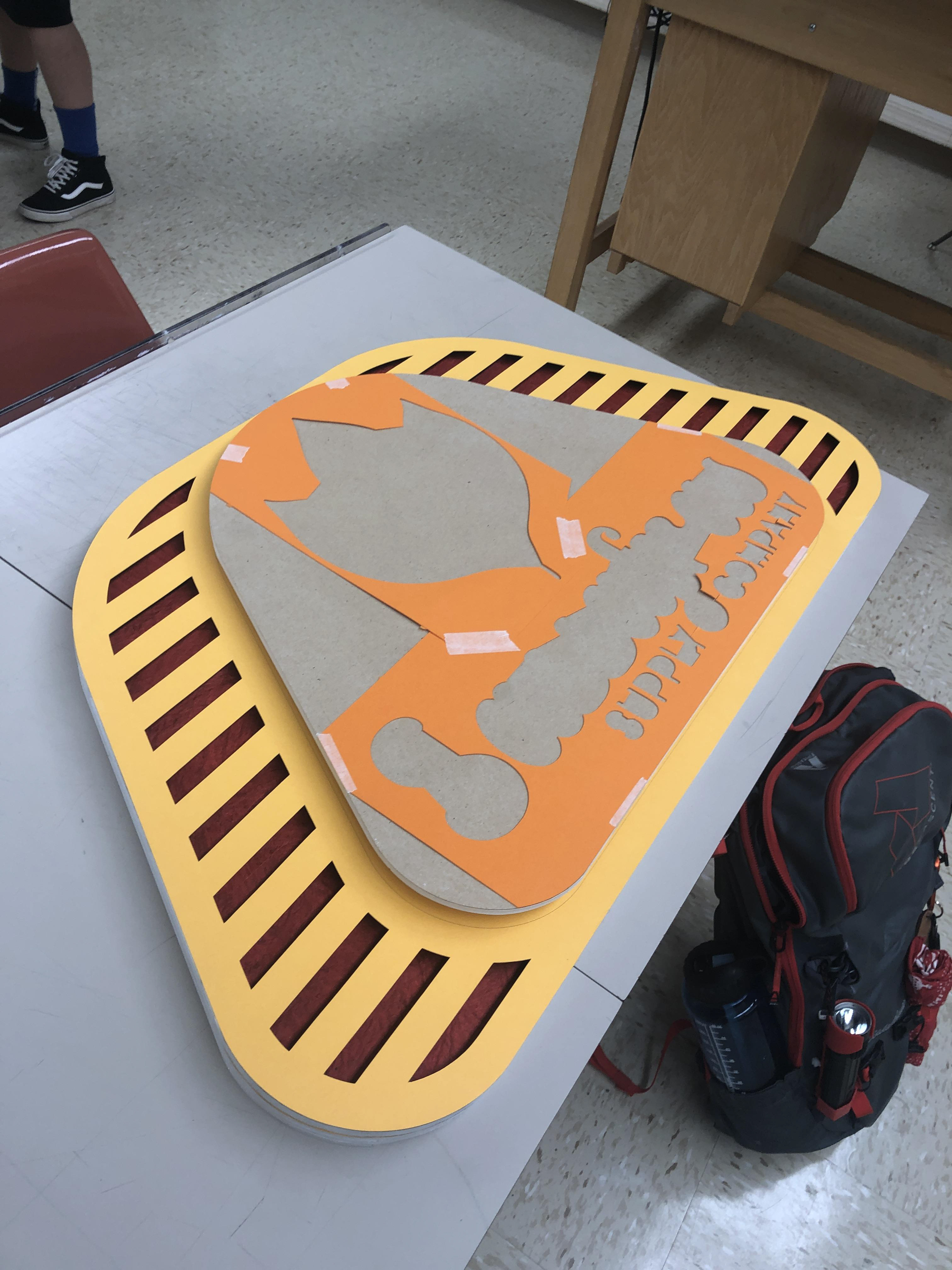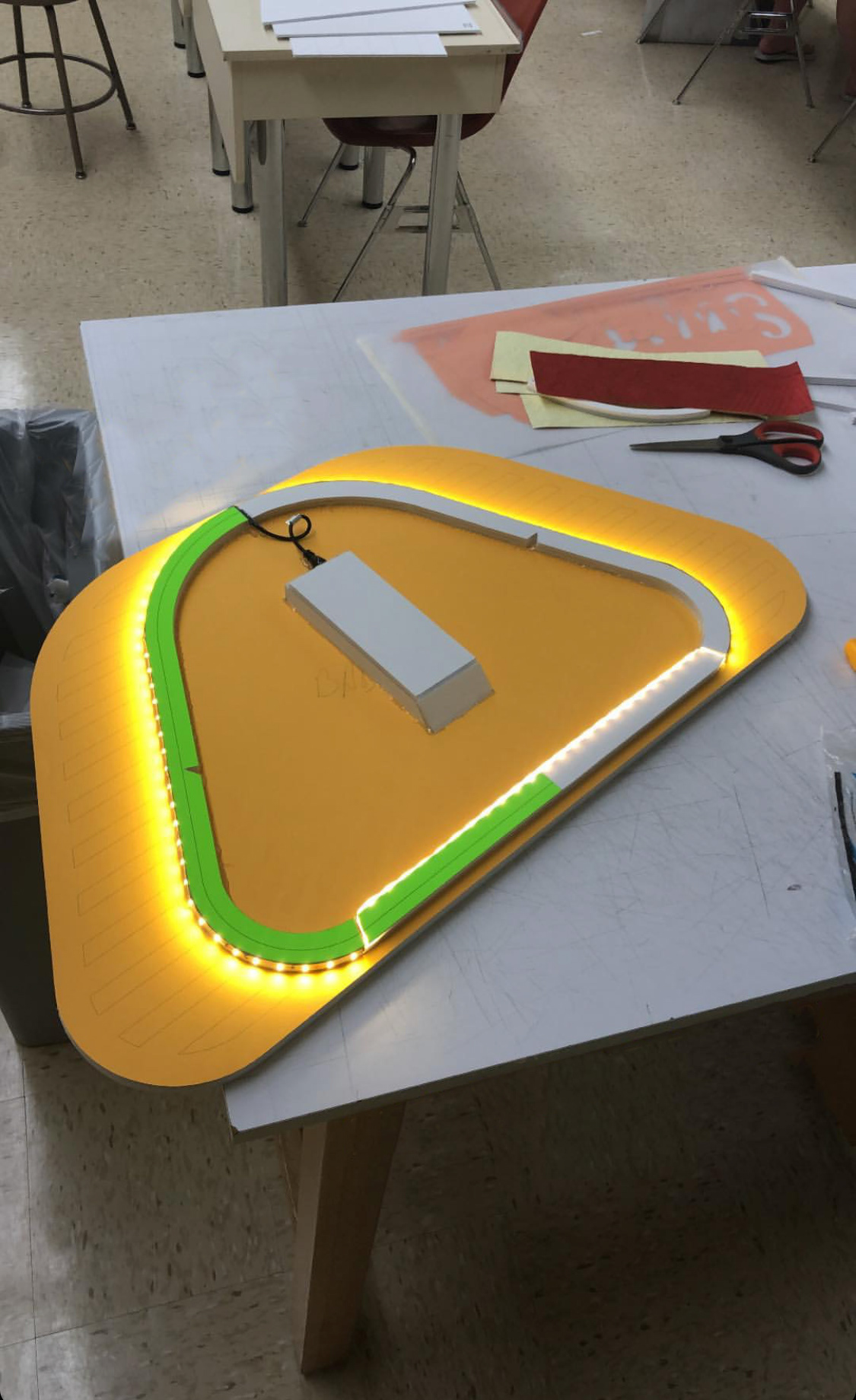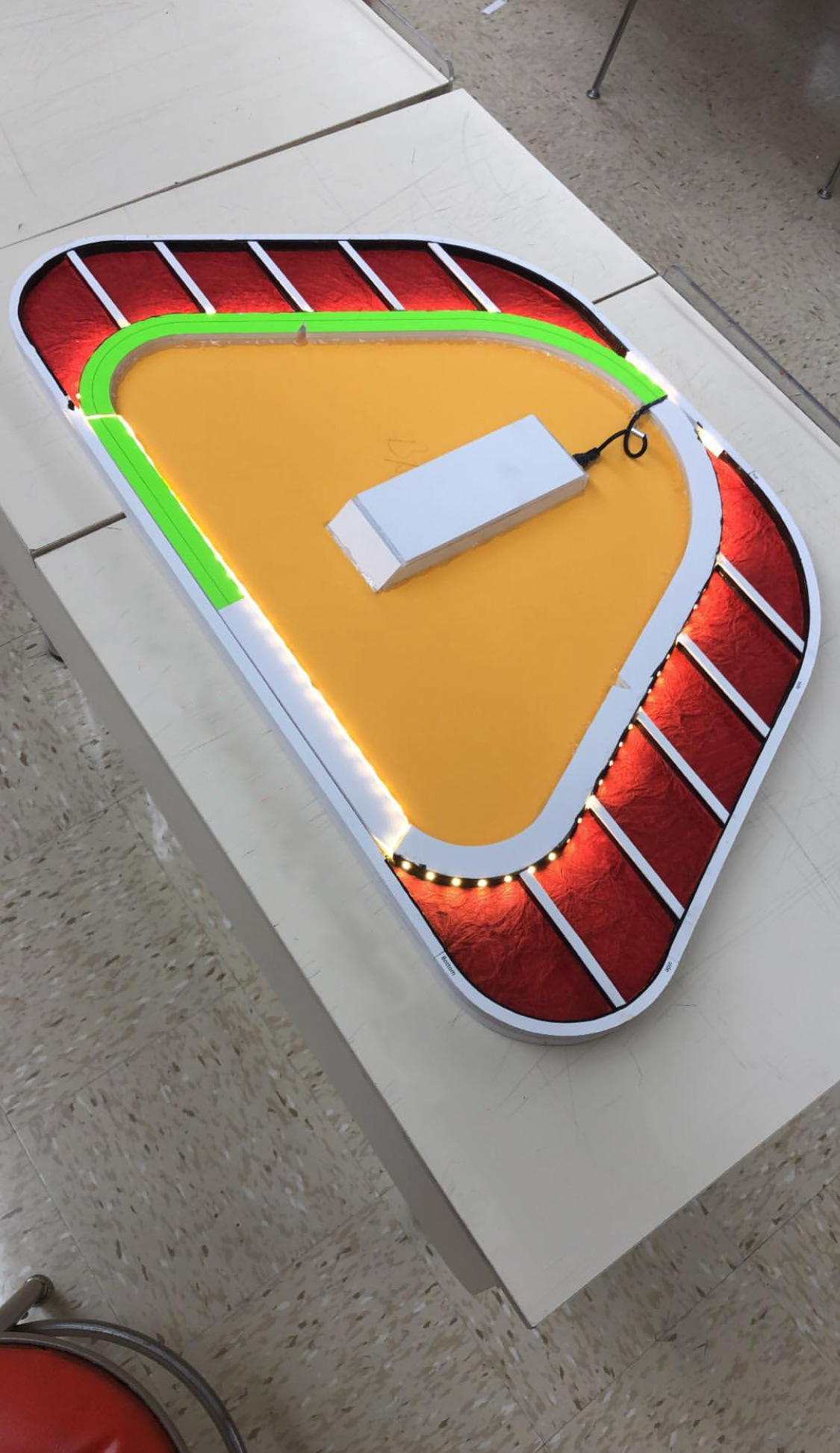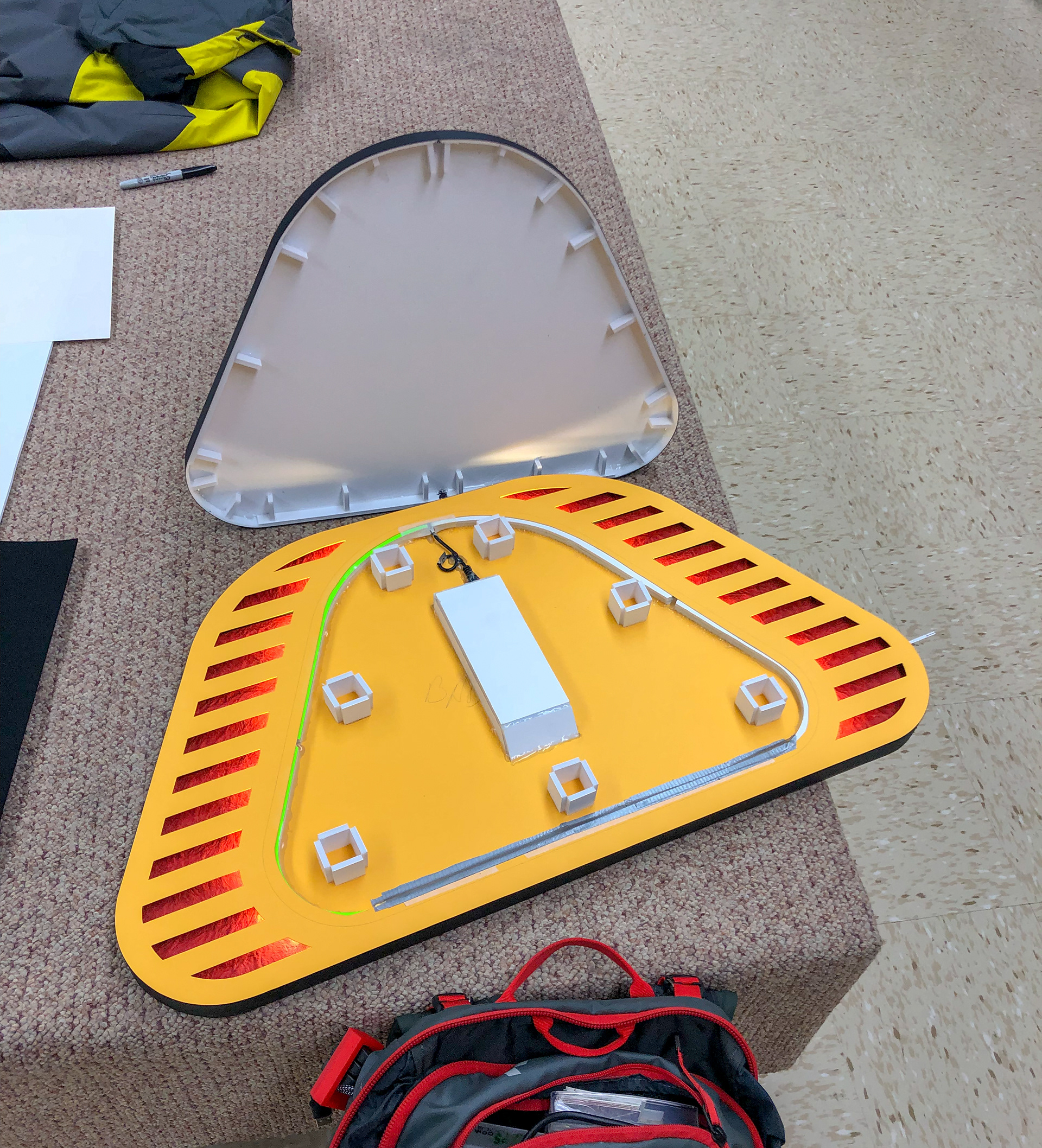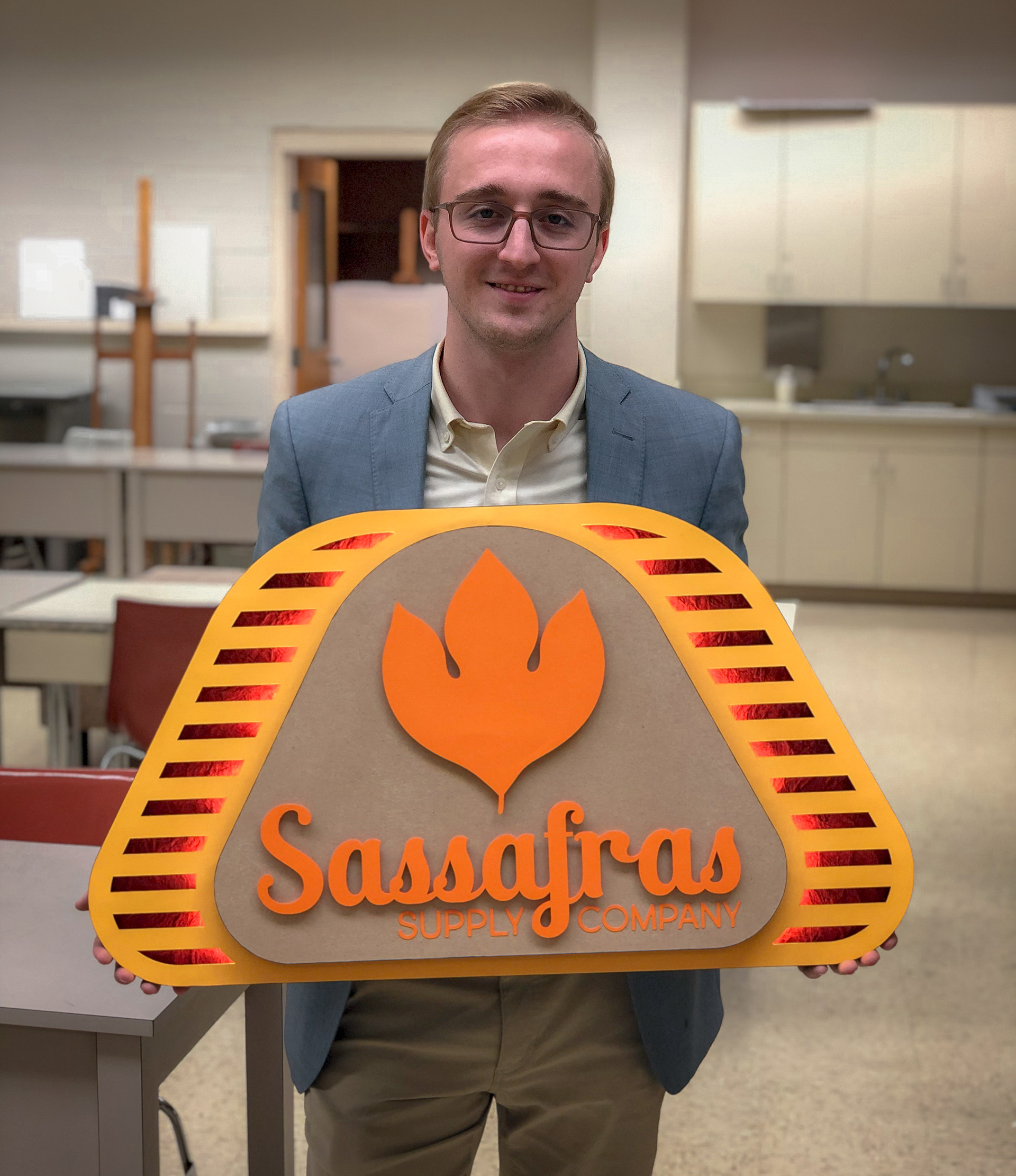 Description
A couple years ago when a friend came to me wanting to start an apparel brand. I designed a logo for Sassafras Supply Company and decided to create this sign to further hone my skills and focus on material usage.  
Design Concept
The color palette for this sign was based off of the Star Wars rebel fighter pilot uniforms. Bold and warm tones provided me with the look I was going for. My focus in this sign was the use of materials and to push myself beyond the standard materials used on my other signs. 
Fabrication Technique
The windows on the yellow base are openings that reveal the unique texture of the vibrant red paper below. To further accentuate the appearance of the texture I added warm white LED strips that cast light parallel with the surface of the paper. By doing so, the light hits the elevated parts of the texture while skipping over the lower parts casting shadows to make the texture look deeper and more dramatic. The background of the faceplate is a special kraft paper which has been covered with Mod Podge for visual interest when light is reflected off the surface. Sassafras and the logo icon have both been lifted off the surface with a process similar to quilling. This makes the logo type stand out and increases its contrast to the background.